Our services
Our business activities include sales of a variety of products and services, import and export, trilateral trade, and domestic and international business investment. We operate business through 4 main segments.
Infrastructure
Building on many years of local, national and worldwide experience, Uasia Group have built up an excellent reputation for technical expertise and know how. With an experienced multinational workforce that can carry out work from the smallest job to full turnkey packages all around the world.
The business has grown from the main activity of computer parts and LED line production machinery & equipment, handling & installation but still remains focused on its core values to offer solutions from single machine projects to complete factory installations or relocation. Utilising our own plant & equipment or working with a close network of partners we can make light work of any offloading & handling. From single machine moving to the relocation of factories and installation of production lines. No matter the size of the project, UG can deliver your project from start to finish.
We deploy our expertise, our competency and our experience to deliver success for your investment projects. Understanding your needs and constrainsts, allying them with latest technologies, here is our challenge. Our goal is to follow your international development in your subsidiaries to coordonate your industrial processes and to help you to control your overall global CAPEX investment strategy. As soon as we deliver the equipment to your production teams, UG offers ramp up, maintenance services and technical follow-up. We can also execute upgrades, carry over, maintenance as well as preventive maintenance of your existing installation. We help you to produce with reliability, flexibility & efficiency.
Our team consists of experimented engineers and technicians who well-versed in the design and construction of custom machine tools and ready-to-use equipment. We invest every year in training and new integrating new team members to ensure the team evolves and  masters the latest tools available, in CAD, robotics and automation systems, in order to be able to implement innovative solutions.
Infrastructure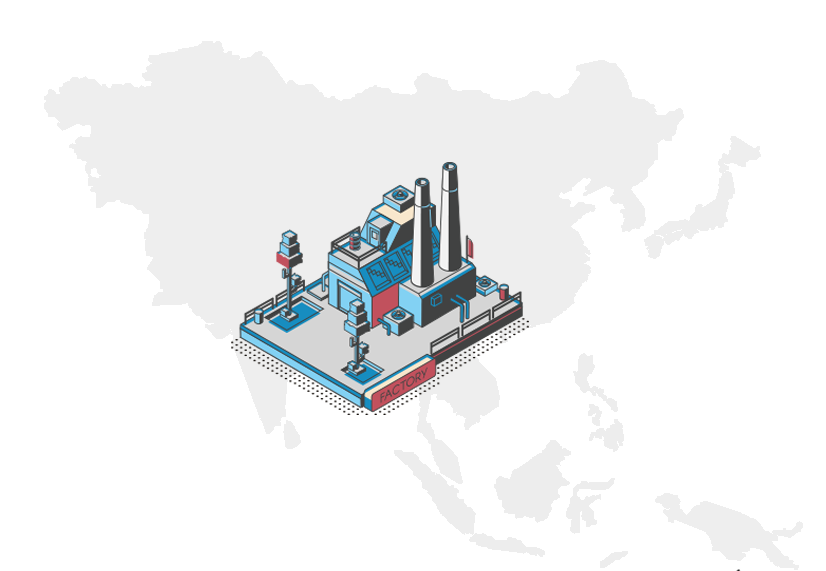 Make an ENQUIRY
ENQUIRY HANDLING
All enquiries are handled in a timely and professional way. We will reply to the customer as soon as possible regarding the nature of the enquiry, asking for more details and providing full information as asked by the customer related to the product. Time and efficiency of response are our main focus points, however weekends and/or holidays or non-office hours should be considered.
ORDER CONFIRMATION
Orders are set within 48 hours of confirmation by the customer and when we have agreed terms on delivery, payment, and other details. The orders are then taken into the production process and we will notify the customer once the goods are ready for dispatch, unless there are any details we need the customer to change or reconfirm.
PAYMENTS & CONFIRMATION OF DETAILS
Customers must fulfill the agreed terms of payment and must respond within a reasonable timeframe to confirm details at any time during the production process to avoid the delay of their order.
GOODS PRODUCTION
Goods are normally produced within the agreed timeframe and we will notify and communicate with a customer if there will be any delay. We do everything we can to ensure there is no mistake with the goods and require our customer's quick response if we have any questions during this period of the process.
DELIVERY
All goods are thoroughly checked and the quantity is confirmed prior to dispatch from our office to make sure they correct to the order. Deliveries may dispatch from within a few hours to 48 hours of completion and the customer will be notified with details of shipment and tracking information.
TERMS OF PURCHASE
We act exclusively to the instructions provided by the customer when dealing with us in terms of confirmation of job sheets, payments, delivery instructions, and other related details. That particular party is regarded as our "customer" for the duration of the process.
Send request